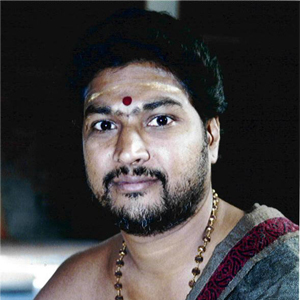 Program On

Program Name

Listen

Feb 19 2019
Astrology
Feb 12 2019
Astrology
Feb 05 2019
Astrology

»

More Archives...
Host : BrahmaShri Marepalli NagaVenkata Sastri
TORi Show(s) : Astrology with Transit (Weekly)
Zodiac : Transit & Horoscope based on Eastern Astrology.
Occupation : Hindu Priest.Worked as a Veda Pandit and Priest in
Mahavallabha Ganapati Temple (New York, NY),
Sri Venkateswara Temple (Cary, NC), and Shiva Vishnu
Temple (Livermore, CA).
Current Location : Milpitas, California
Education : Krishnayajurvedam Kramaantam, Smartha Vibhagam –
Devata Pratista Kalapam, Jyotisham, Yantra and Mantra
Kriya
Services : All Hindu Rituals.
Accomplishments:
1) VEDA Classes. Teaching Krishnayajurvedam weekly once for the past eighteen years.
2) Astrology classes: Taught for a few students.
3) www.vedamantram.com. Many spiritual and devotional audio files for free of cost serving to millions of people and receiving millions of hits.
4) Vedapathasala with 24 students –free boarding and lodging for Vedic students. @ Kottagudem AP – India
5) Vedic Education and Devotional Academy (VEDA) Started in 2002 in the Silicon Valley, as a nonprofit organization for the benefit of Hindu community. www.siliconvalleyemple.net
SARVEJANAAH SHUKHINOBHAVANTU